Sustainable Farming at
Frog Chorus Farm
We farm 20 acres in northwestern Washington state, USA. We use and encourage sustainable farming methods throughout our operation. This website is a collection of topic pages and articles about those methods: why we use them, how they work, and how they help ensure farming profits both now and in the future.

Why Sustainable Farming?
We are referring to methods which protect and promote "The Three E's": Environmental, Economic and Ethical sustainability. A farm that chronically erodes the soil, consumes nonrewable resources, and/or takes advantage of the owners, the employees, the customers and/or the community, may survive for awhile. But not for very long. Long-term stability and profitability demand that farms be managed sustainably, so that they may be an asset to their families, their communities and their landscapes.

We make no claims to have perfected these methods. This is an ongoing process, not just for us but for anyone and everyone trying to farm sustainably. We aren't even particularly accomplished at it yet. Many of our web pages will talk about where we goofed up, what we did wrong, and what we're trying to fix. That's human, an that's natural. All our most respected teachers and mentors along the line have told us repeatedly that we'll never "arrive" at sustainability. At best, we'll only get better at it over time.

So with one part excitement, two parts humility, three parts humor and seven parts patience, we hereby wish to share what we've learned along the way. All our web pages, all our blog entries, all the books and articles and PDF downloads you'll find on this website will have that sustainable farming philosophy as a foundation. We hope that by collecting and presenting as much solid information as we can, your questions about sustainable farming will be answered. Tour around our website, and please feel free to send us any questions you may have. We hope you enjoy your visit!

October On The Farm
This is always a busy month. Whatever crops we still have in the field need to be gathered in even as the autumn rains return. Livestock need to be brought in from summer pasture and set up in winter housing. Customers are anxious to fill their own pantries and freezers, so this is also a busy month in terms of sales. Everyone's instincts are to make the most of the last nice weather, in preparation for the cold weather to come.

This is also a time for reviewing what we did well during the year, what we didn't do so well, and how we can improve in the next year. So there's a mix of resignation and enthusiasm as we look back, then look forward. Preparations for next year begin in earnest, as we hopefully learn from this year's lessons. But best of all, we know that the holidays are coming soon. We'll finally get to spend some much-needed time with family and friends.

Our Mission:
* To provide a wide variety of fresh and wholesome produce, meat and dairy products, craft items and forestry products to our customers.

* To grow, raise or otherwise manufacture all our products via materials and methods which are environmentally sustainable, economically profitable and ethically responsible.

* To deliver excellent product quality and outstanding customer service to our farm's patrons.

* To demonstrate that the small diversified family farm can be a vibrant, rewarding lifestyle, a responsible citizen of the community and landscape, and a viable economic enterprise.

* To share what we've learned about what works, what doesn't, and why, so that others may improve their own environmental, economic and ethical sustainability.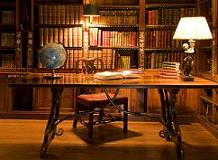 Weblog Archives

I wrote a series of blog entries from January 2011 through April 2012. Due to our increasingly busy schedule, I ceased writing blogs in May, 2012. We know a lot of folks really enjoyed them, and I believe they provided a nice day-by-day, topic-by-topic complement to the rest of our website. We're working on streamlining our schedule, so that I can start writing those blog entries again. Hopefully before my head bursts, given all the pending blog topics which have piled up during my hiatus.
In the meantime, I am still building out our blog archiving system, so please be patient with me as I do so. I think you'll be pleased with the results.

Feel free to look through our current and past blog entries while they're still on monthly pages. Check back periodically and I'll hopefully have the rest of them sorted by the end of 2013. Thank you for your patience.

.
---
Archives in Chronological Order

April 2012 Weblog Entries

March 2012 Weblog Entries

February 2012 Weblog Entries

January 2012 Weblog Entries

December 2011 Weblog Entries

November 2011 Weblog Entries

October 2011 Weblog Entries

Sept 2011 Weblog Entries

Aug 2011 Weblog Entries

July 2011 Weblog Entries

June 2011 Weblog Entries

May 2011 Weblog Entries

April 2011 Weblog Entries

March 2011 Weblog Entries

February 2011 Weblog Entries

January 2011 Weblog Entries
---
Archives By Category

This section is still under construction. We hope to have it finished soon. Please feel free to explore the following categories, and check back often for additional categories. Thank you for your patience!

CATEGORIES:
Animal Husbandry

Composting

Cows

Ethics, Policies and Politics

Farm Lifestyle

Farm Planning

Farm Marketing

Horticulture

Hogs

Livestock Guardian Dogs

On-Farm Resource Management

Veterinary Services

Weather Issues