Custom Search
---
Farming Books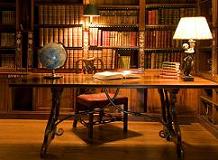 IMPORTANT NOTE: All the links for our various book offerings have gone off-line, and are not currently visible or functional.  We are working with tech support to determine why this is the case, and how to fix it.  We will probably have to rebuild the links for each book, which will take some time since they are scattered on multiple pages throughout the website.  We are sorry for the inconvenience but we will have our book offerings available again just as soon as possible.  Thanks for your patience.

---
Learn from the experience of those who have gone before.....

Our farming career began with farming books: livestock husbandry books, pasture management books, market gardening books, sustainable practices books and small scale forestry books amongst others. Even now that we are up and running, we continue to consult many of these farming books as we revise our operations, expand our working areas and plan new enterprises. We are very pleased to share these titles with you. Whether you are starting your own farm or garden, perhaps looking to expand your existing farming how-to library, or just want some pretty coffee table books on display or fascinating stories to read, farming books can show you a wide variety of alternatives to accomplish your goals. We invite you to review our farming books, and we hope that you find answers there to whatever your farming questions may be.
---
Cattle Books

Want to read about the family farm cow? Hoping to raise meat for your family? Interested in starting a micro-dairy? Or perhaps you'd just like a gorgeous photo book about modern-day oxen. Visit our Cattle Books page to see books about the above topics, and many more.

---
Horse Books

Horses may be considered merely "recreational" to some, but they still have a valid place on a working farm. They provide energy for field and forest work, and valuable manure for compost. A variety of books are available now showing how horses provide those benefits, and how to make good use of those benefits while working well with our equine partners. Visit our Horse Farming Books page to see a good selection of those books.
---
Pig Books

Swine on the small diversified family farm used to be known as the "mortgage lifters", because they were so prolific and so cost effective to raise. But hogs also require stout housing, good fencing and careful management to produce these results. The books will help families raise and manage their pigs as efficiently, and as humanely, as possible. Visit our Pig Books page to learn more.
---
Goat & Sheep Books
Goats and sheep are both nearly ideal animals to have on a small family farm. Goats and sheep offer meat, milk, fiber, and lightweight pack animals, while requiring substantially less than larger animals in terms of feed, housing, fencing and training. Yet they require careful, well-informed management like any other species, if all that potential is to be realized. Visit our Goat Books and Sheep Books pages to see a wide variety of books about how to select, purchase, feed, house, and manage sheep and goats to meet your goals. Or, find a book that provides a pleasant read even if you have no interest in ownership.
---
Poultry, Waterfowl and Turkey Books

Poultry, waterfowl and turkeys are a traditional category of animals to have on the farm, the homestead or even in the urban backyard. Modern feed and housing options allow feed conversion efficiencies and management options that make birds even more useful today as sources of meat, milk, exhibition and pest control. Visit our Poultry, Waterfowl & Turkeys Books page to see a nice selection of titles to help you pick out just the right birds, just the right coop, and just the right products for your family.
---
Rabbit Books

Rabbits have been called the ideal homestead animal, because they are small, quiet, efficient little producers of meat, pelts and valuable manure. They are also wonderful pets. We have reviewed a wide variety of rabbit books looking for how best to keep a small number of rabbits on the farm, without resorting to climate controlled, sterile industrial housing. We offer those titles that have helped us achieve that. Visit our Rabbit Books page to see that selection.
---
Beekeeping Books

Beekeeping is a wonderful way to participate in a variety of sustainable agricultural activities, almost no matter where you live. Whether you're in rural country, in a suburban development, in town, or even in a rental building or high-rise apartment, you may still be able to engage in beekeeping. The books on our Beekeeping Books page will help you determine whether beekeeping is right for you, and how to get started. For those who already have bees, these books may provide information to help you enjoy more success with your honeybees.
---
Hydroponics Books

Surprised to see hydroponics listed on a sustainable small farm? Don't be. Hydroponics methods can provide some wonderful growing options for a variety of high-value crops such as tomatoes and lettuce, when local conditions just don't quite fit the bill. Hydroponics can also help households, community gardens and urban agriculture groups become more self-sufficient. We offer a wide variety of beginner-to-expert books on our Hydroponic Books page. Whether you're just curious, hoping to build your own hydroponic system, or ready to branch out into commercial production, we'll have books there to help you do it right.
---
Gardening Books

While not all gardens are farms, it could be said that many farms are fundamentally gardens - the deliberate placement of plants in tilled ground to be harvested and used by family and friends. Towards that end, we offer a variety of gardening books on our Gardening Books page that are of use to both gardeners and farmers. We have all these books in our collection, and they have proven themselves time and again to be helpers in the field, in the pantry and in the planning between seasons. We hope you enjoy this collection of gardening books; we have come to treasure ours.
---
Animal Coloring Books

Children young and old enjoy a good coloring book. And the act of coloring an image can bring that image to life for anyone. We have gathered a wide range of animal coloring books, spanning the spectrum from simplistic pictures for young hands, to advanced, detailed, educational, challenging imagery from real working farms, for older artists. We invite you to visit our animal coloring books page and browse the selections. By the way, these books make great gift ideas for any youngsters on your shopping list!
---
Farming Books for Small Farm and Small Ranch Business

We are continually adding more titles to our Farming Books section of the website.  If readers have a favorite book title that they would like to see offered here, please Contact Us and we'll be happy to add it. 

---